Descripción de la Empresa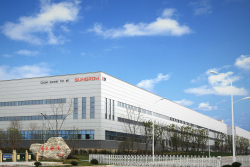 Sungrow is a world-class technology provider, specializing in PV inverters and energy storage equipment for residential, commercial, and utility-scale PV power plant systems. Founded in 1997, Sungrow is a customer-oriented and innovationled organization focusing on renewable power generation. For over 20 years, Sungrow has spearheaded innovation in the PV inverter industry with its consistent focus on R&D. This focus on R&D has kept Sungrow's broad product lineup as the preeminent choice in the ever-evolving solar industry.

Sungrow is now the world's leading PV inverter manufacturer, with over 20 Gigawatts deployed globally. With 11 subsidiaries worldwide located throughout North America, Asia, Europe, Australia, and South America, Sungrow has its products installed and operating in over 50 countries. As the worldwide market leader, Sungrow currently has market shares of over 30% in China and over 20% in Germany.