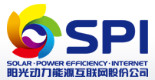 SPI Solar today announced it has entered into an agreement to acquire certain assets relating to current SPI solar PV projects in Hawaii. Under the terms of the agreement, SPI will acquire Hawaiian Power, LLC's equity interests and debt related to an SPI and HPL joint venture to develop and operate solar PV projects in Hawaii. As a result of the transaction, SPI will own a 100% interest in an entity that currently has approximately 15MW under development in Hawaii. The aggregate purchase price for the assets is $3.95 million consisting of 3,000,000 SPI Solar shares of common stock valued at $1.15 per share, subject to adjustment, and $0.5 million in cash, with closing expected in September 2014.
Separately, SPI also announced that it has commenced providing engineering, procurement and construction ("EPC") services on the first MW of a series of projects on Maui, Hawaii. SPI's provision of EPC services on these projects, which comprise four 0.25MW projects on Maui, together total approximately 1MW of nameplate capacity. The estimated completion date for these projects is December 2014.
In addition, SPI has also acquired the development rights to an additional 2.5MW of projects near Kona, Hawaii. As noted above, with SPI's approximately 15MWs under current development in Hawaii and, with this investment, SPI's total solar project interests in the Hawaii PV market will now comprise approximately 17.5MW, all of which are expected to be completed throughout the remainder of 2014 and 2015.
"This announcement underscores SPI's commitment to growing our presence in the important US solar market," said Xiaofeng Peng, Chairman of SPI. "Hawaii, in particular, is among the country's most attractive markets for PV investment, and we are confident these developments will result in meaningful returns for SPI."