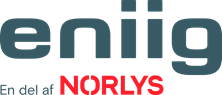 ET Solar Group Corp. today announces signing of a Momentum of Understanding (MoU) on PV module supply to EnergiMidt.

The MoU formalizes the strategic tie between ET Solar and EnergiMidt and the major PV module supplier mandate that EnergiMidt awards to ET Solar for the Danish utility giant's 2013 rooftop PV project requirements.

Mr. Dennis She, President and CEO of ET Solar, commented: "We are very pleased to be short listed as EnergiMidt's major PV module supplier. With EnergiMidt's strong market position and ET Solar's unique experience, we will contribute greatly to the take-off of the Danish PV market in next few years."

Mr. Holger Blok, CEO of EnergiMidt, said, "The strategic alliance between the two companies serves as a very important cornerstone for our business development going forward. We look forward to growing with ET Solar, our high quality module supplier that has a strong track record in European solar markets."