In recent years, more and more solar PV systems have been installed globally, causing increasing fire cases on solar systems, for instance, POSITEC and Amazon fire accident on their roof in 2021 is still shocking many people. How to prevent fire risks caused by solar equipment? How to assist non-professional persons to identify and cut off the risk at the first time? How to save firefighters' lives in rescue? These severe problems have attracted more attentions in each country.
As we know, in solar PV systems, 600-1500V high voltage will be generated on DC side as long as there is light source on solar modules. Even solar inverter is turned off, there's still very high voltage between solar modules and inverters. In case of fire, firefighters may be exposed to very serious potential hazards and bring big troubles in firefighting activities. Thus the USA states in NEC 2017--690.12(B)that all solar systems in buildings must have rapid shutdown function in emergency circumstances.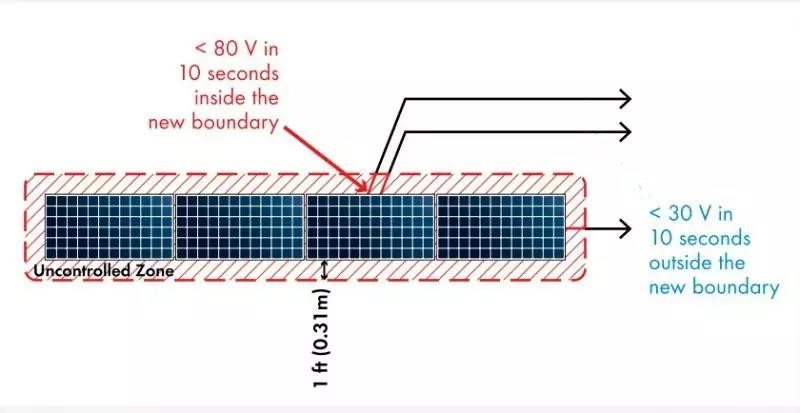 In this context, PROJOY is keeping seeking for effective solutions to ensure firefighters safety and secure property when solar systems are on fire. After unremitting efforts, PROJOY professional R&D team bring a shining new product Panel level Rapid shutdown (PROJOY PEFS-PL series), which can quickly cut off each module and lower the voltage to safe level, and held a new product launch conference at the 8th Global Solar+energy Storage Conference.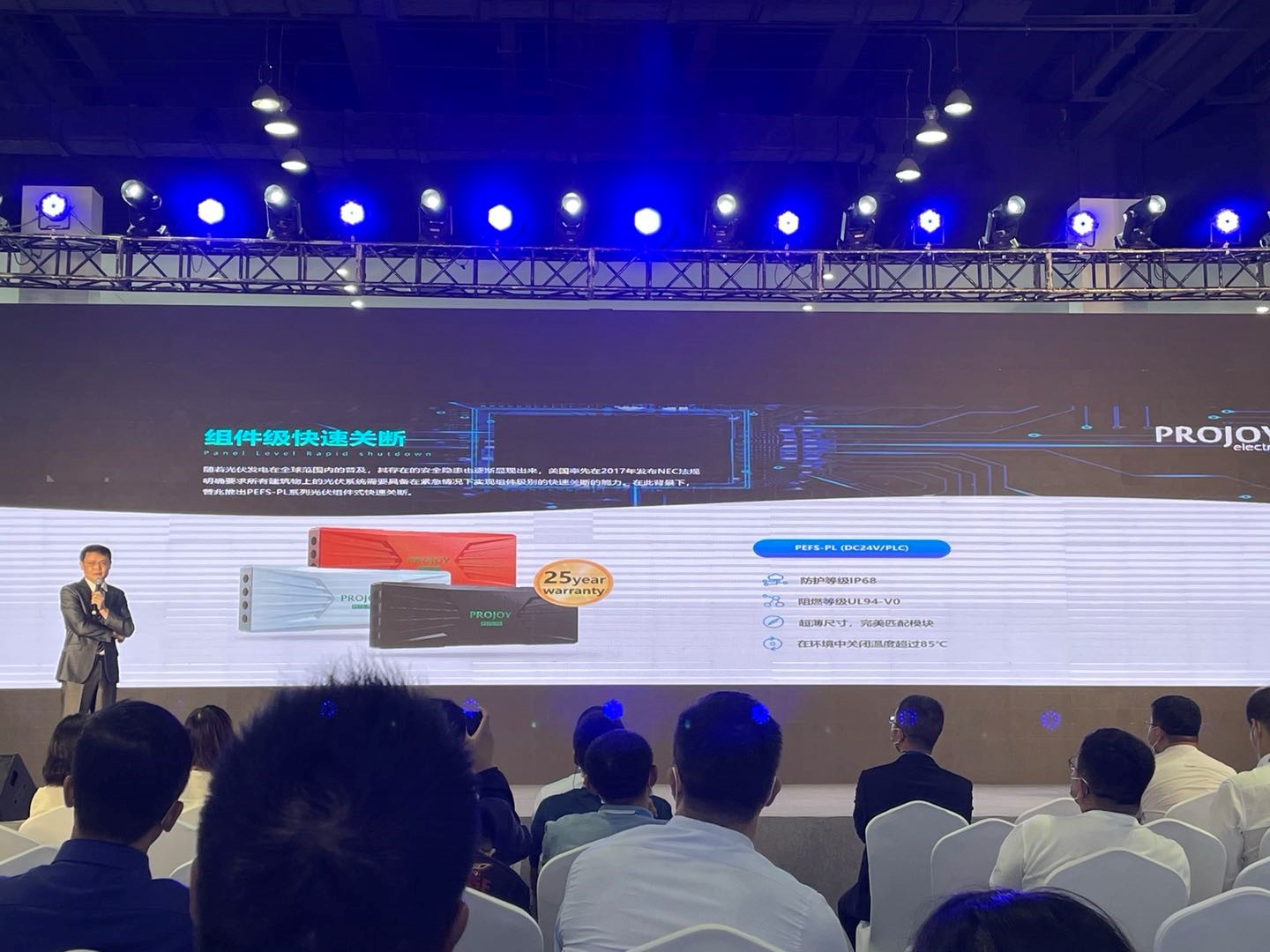 Projoy's PEFS-PL series panel level rapid shutdown has the following characteristics and advantages:
• Exquisite design, simple structure, white/orange/black colors available, with PLC and DC24V two styles available, 3 methods for connection: 1-1, 1-2, 1-4. It is suitable for residential solar power generation system, industrial and commercial distributed solar power generation system.
• Each rapid shutdown can be applied to 1-4 modules, the maximum allowable DC input voltage is 120V, snap-in design, simple and convenient installation, save a lot of manual installation costs, and can be adapted to various types of solar modules.
• The built-in advanced temperature sensor can monitor the temperature inside the shell in real time. When the internal temperature exceeds 85 ℃, the equipment can be automatically cut off, it can automatically cut off the equipment, which plays an important role in preventing the expansion of fire in the first time.
• Strictly selected high-quality raw materials, using fire-retardant V-0/anti-UV raw materials, it can improve the product's high temperature resistance, corrosion resistance, impact resistance and other properties, and can work normally in the harsh environment of -30℃-80℃. The design life meets the 25-year operation requirements of the solar system and reduces the cost of electricity per KWh for customers.
• The product adopts the chips of first well-known international brands, the high-precision components to ensure accurate data storage.
• It can monitor and optimize the power generation data of each module in real time, and increase the system power generation.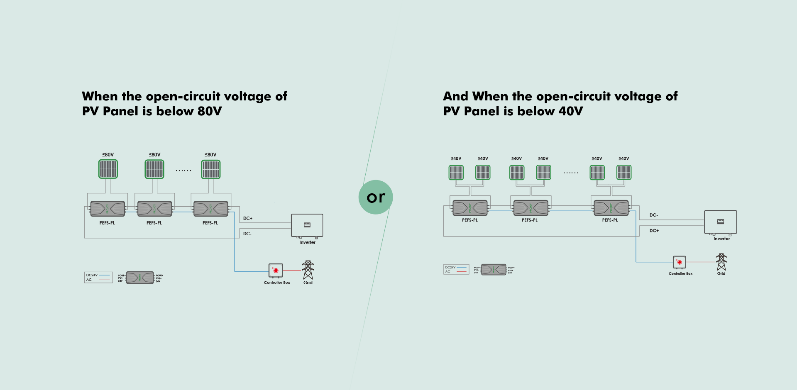 2 Types of Projoy PEFS-PL Series PV panel level rapid shutdown:
- DC24V Type: Use the external AC power supply. In case of fire or emergency, disconnect the AC power or
- Press the emergency stop button on rapid shutdown to complete fast shutdown on the module
- PLC Type: Module's self-power meets UL standard, and passes Sunspec certification. It can be quickly shut off with the Sunspec string series inverter or external signal transmitting equipment through PLC.

On the press conference, many customers and media in the industry have shown great interest in the new products of Projoy, and the audience pointed out that they hope the Chinese government can also pay more attention to the fire safety of photovoltaic power generation, and introduce such mandatory policies to give more protection to the safety of people's lives and property.
Projoy Electric will continue to implement the Double Carbon goal, deepen customer demand, help the industry development, to provide safer, cleaner, more efficient new energy products for the global market.