About Huaxu Energy Technology
Huaxu Energy Technology Co., Ltd is a leading manufacturer and exporter of small solar panel & folding solar panel charger in Shenzhen China.
Advantages of Huaxu Energy
1.A powerful R&D team
2. Quality assured raw materials
3.Quick response on sample request & fast delivery
4.Plenty experience on designing & solution providing
Products of Huaxu Energy
1. Small solar panel ( Classic item)
2. Semi-flexible solar panel (ETFE laminated)
3.Waterproof solar charger (Patent owned)
4.Dual folding solar charger(ETFE laminated)
Huaxu Energy manufactures small and medium size solar panels to generate sustainable power for your portable electric power and battery charging applications.
Incorporating epoxy resin encapsulated solar cells, PET laminated solar cells and folding solar cells, the power packs will provide an excellent choice for applications that require lightweight, flexible, durable, clean power.
With more than 10 years experience, we deeply understand what customer's requirements.
Huaxu Energy will be always you RELIABLE supplier of solar panels.
Huaxu Energy will be consistently focusing on solar innovation in the field of new material & advanced technologies!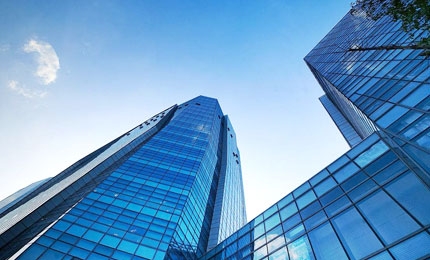 Certificate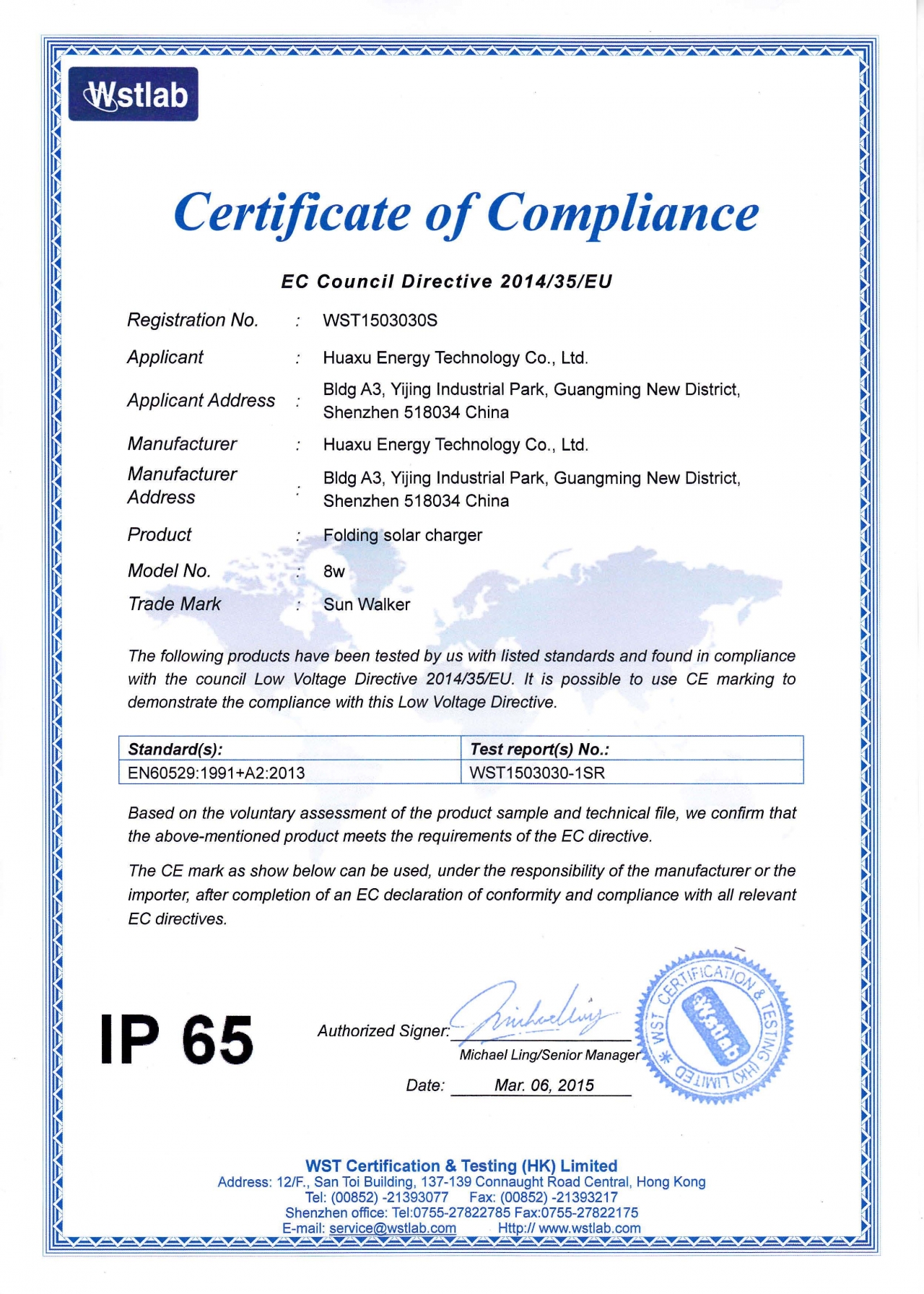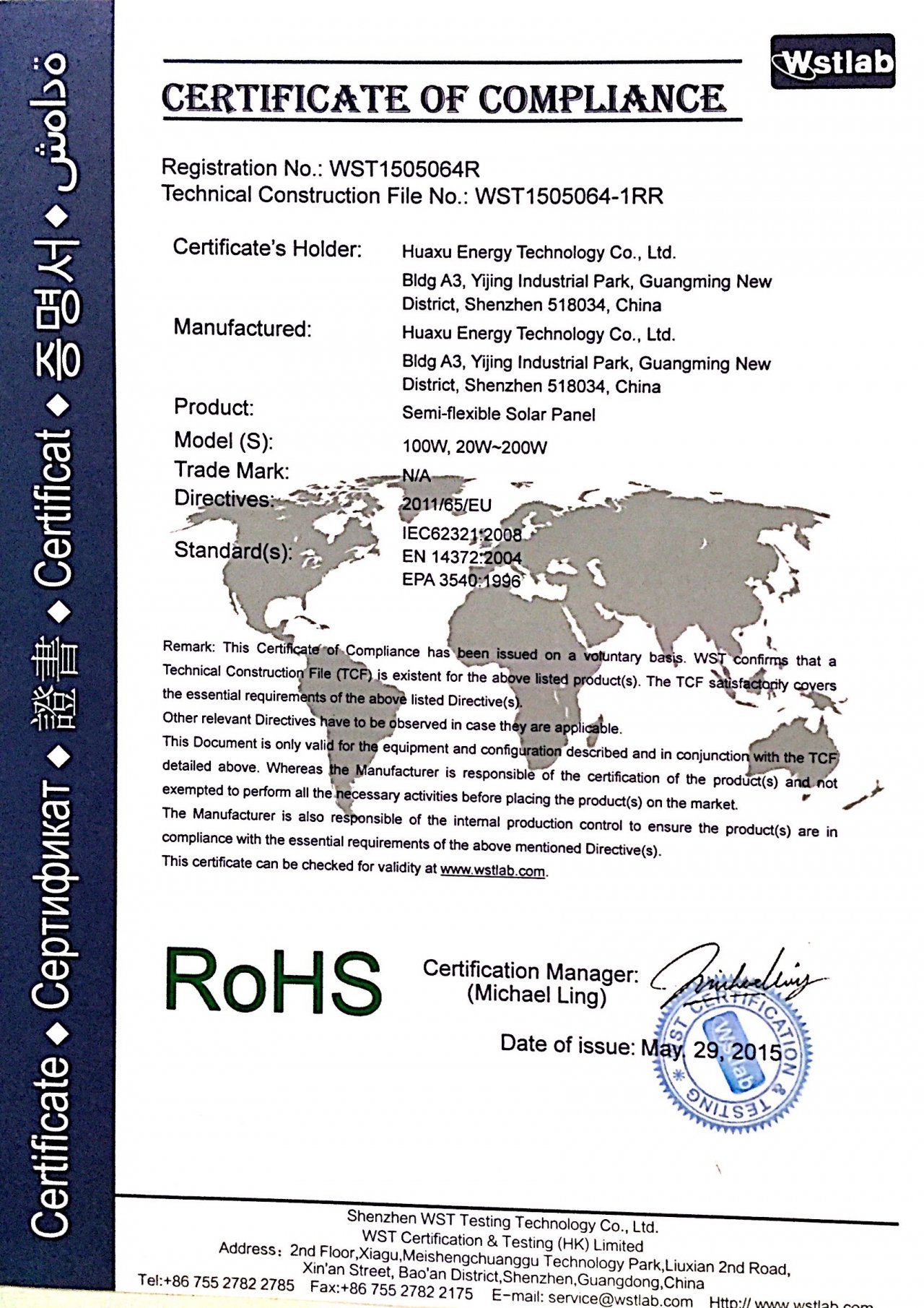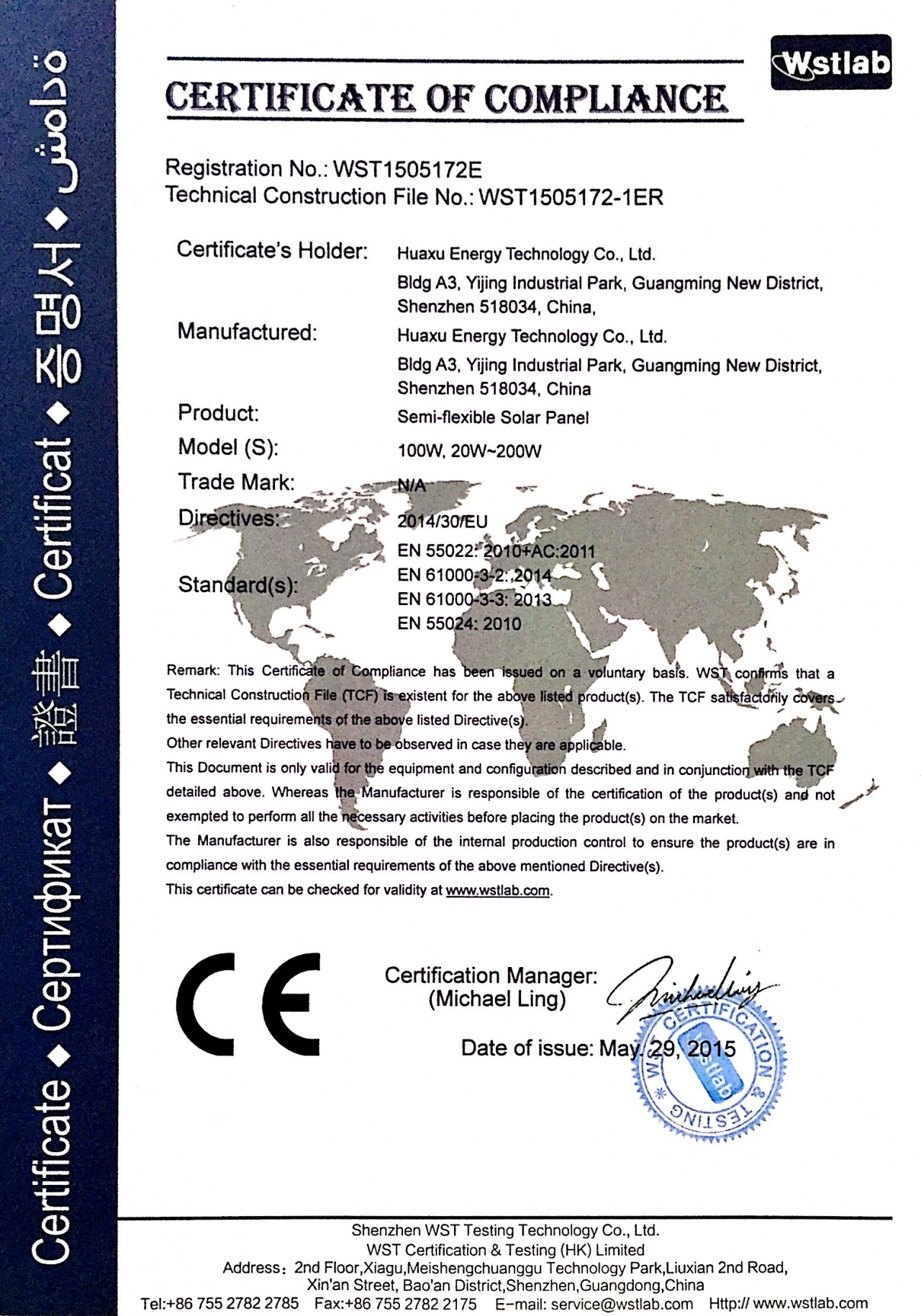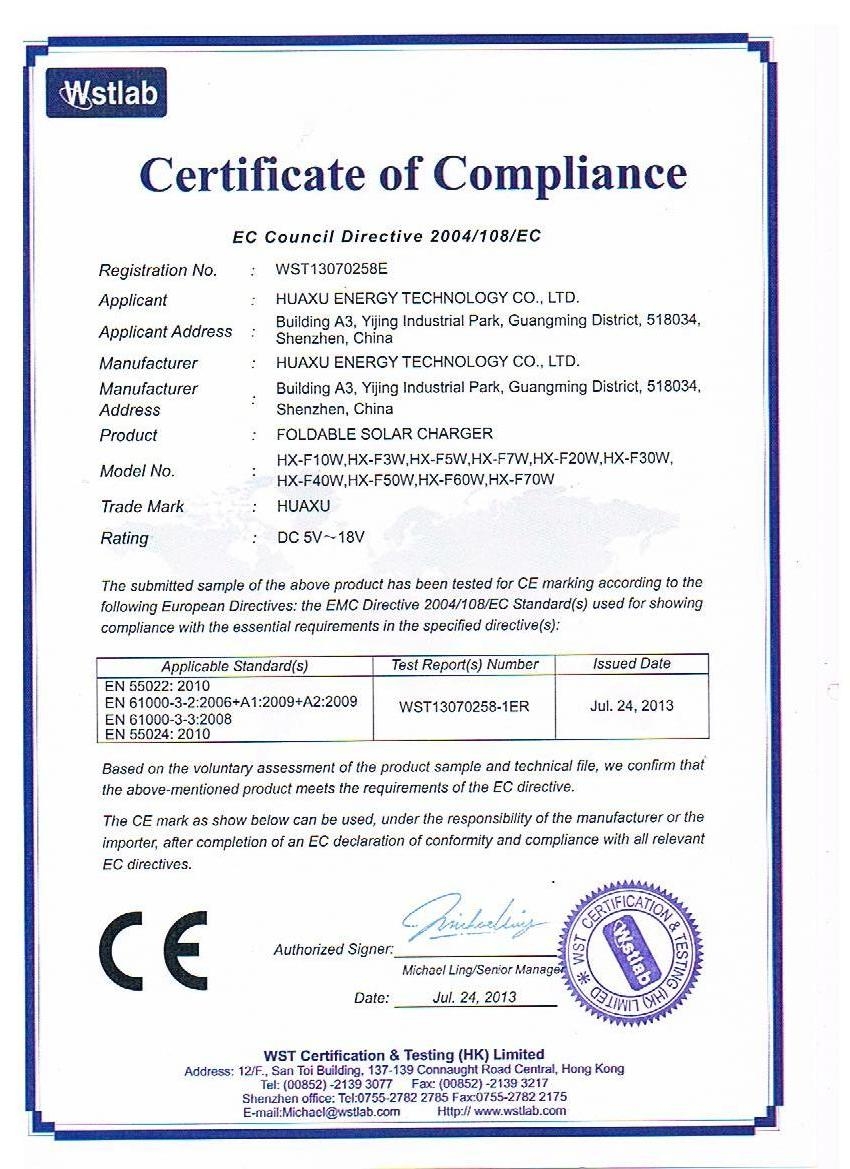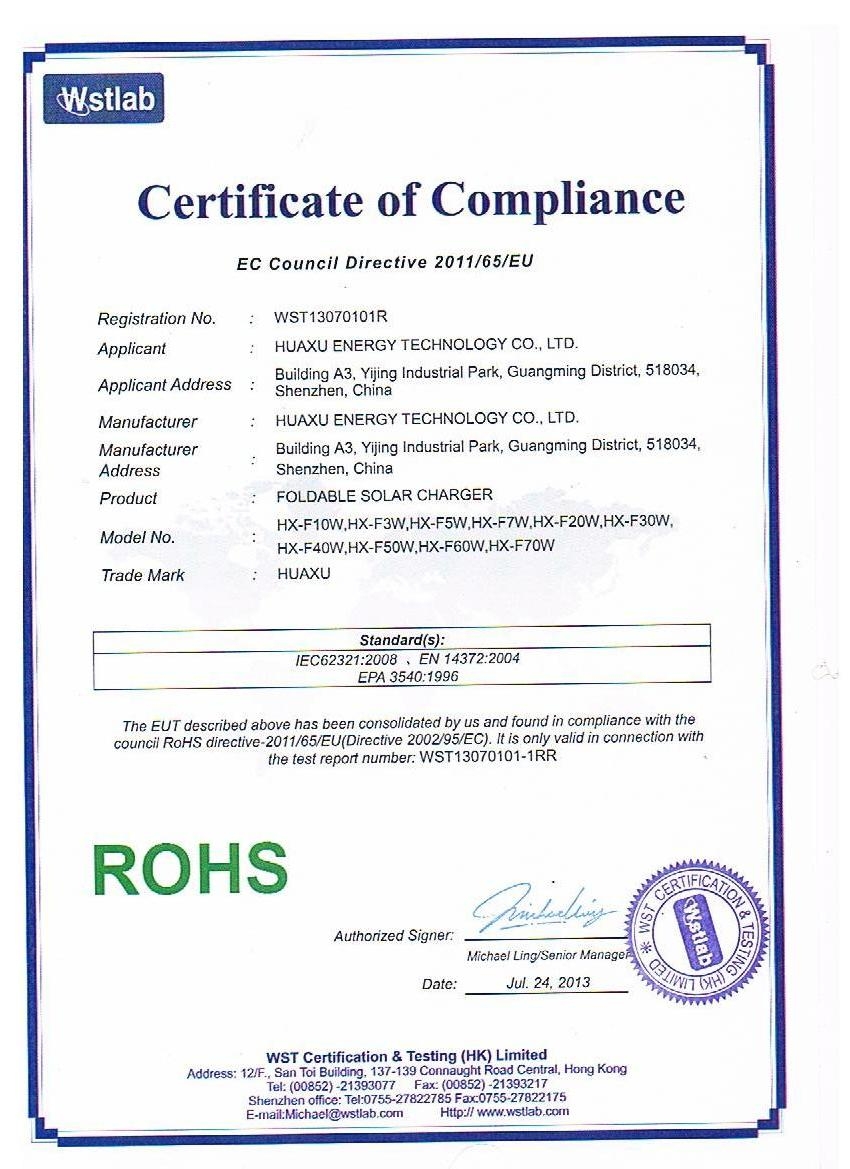 Production