Advantages of Metaloumin PV mounting systems:
- The company's 45 years experience in aluminium production.
- Product R&D carried out by highly skilled engineers with excellent problem solving ability.
- Optimum technical and economical solution sought and provided.
- Mounting structures applicable to any type of panel (crystalline or thin-film) and produced vertically from raw material to end product ready to install.
Certifications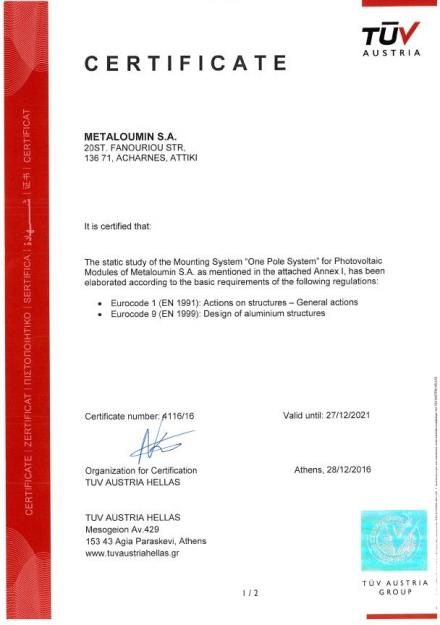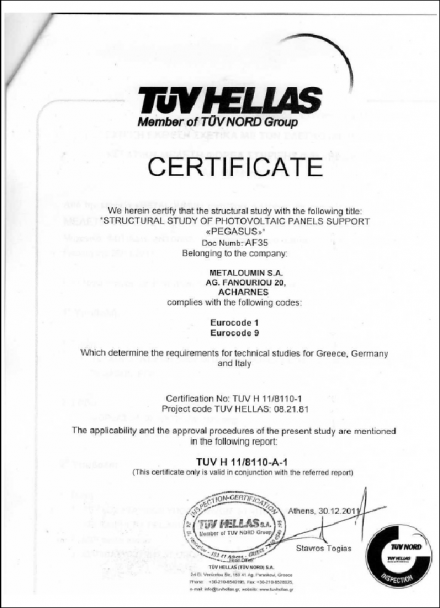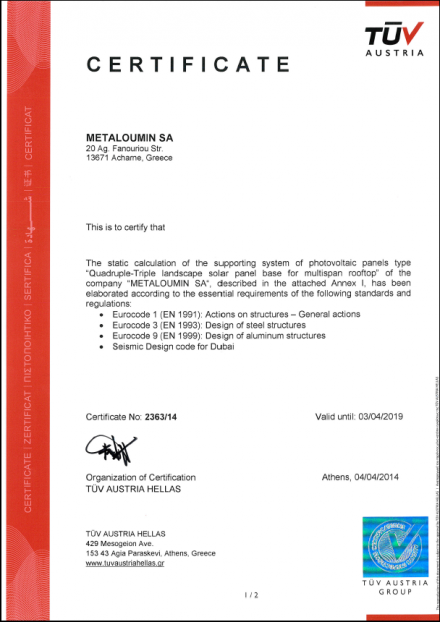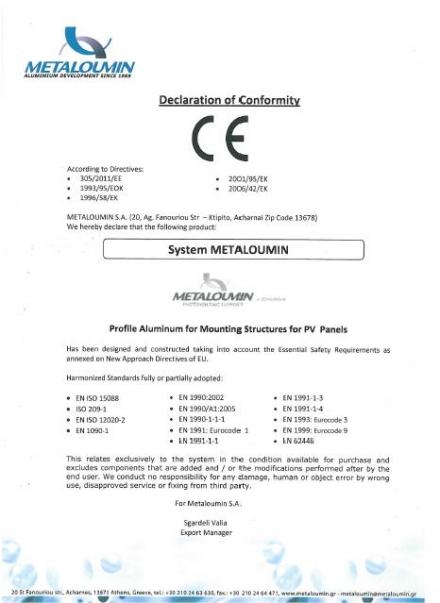 Feature Projects