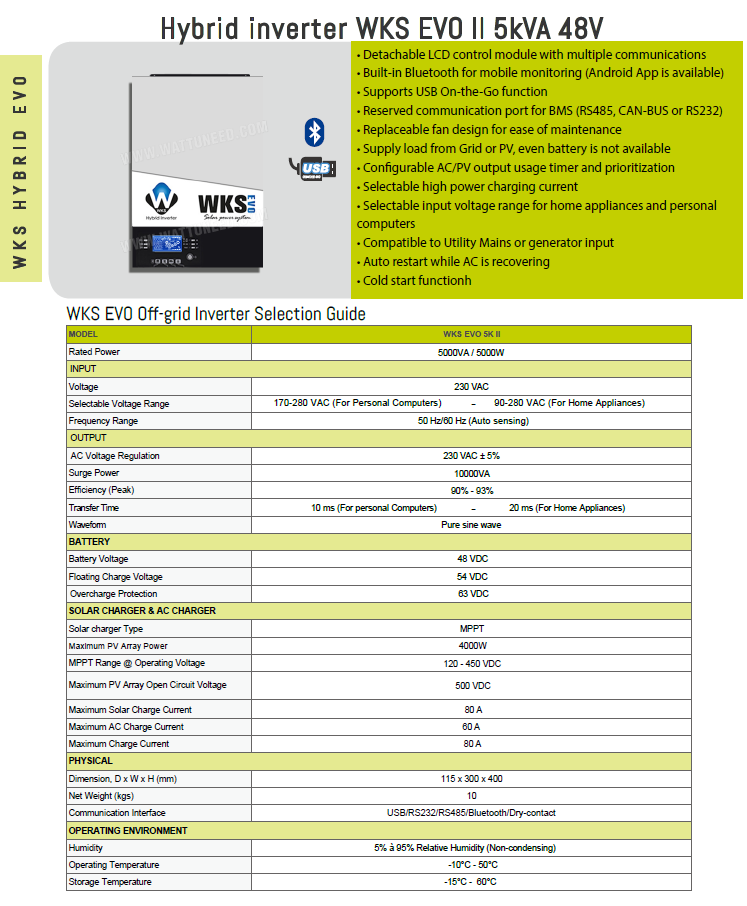 Removable LCD control module with various communications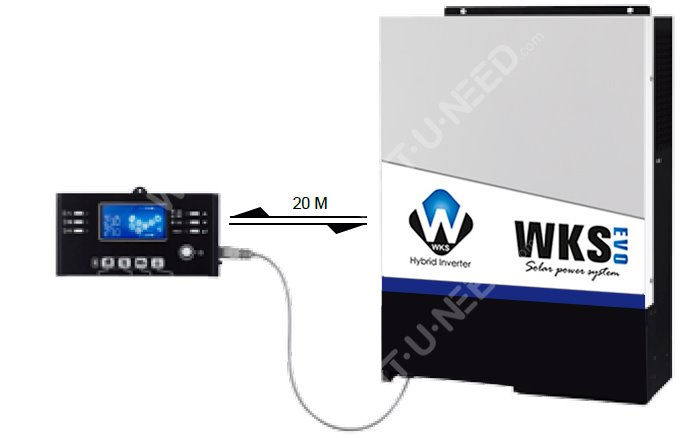 This detachable LCD control module can be transformed into remote control. Users can install the LCD screen in an area accessible to a distance of 20 metres.
Integrated with the Android application Bluetooth interface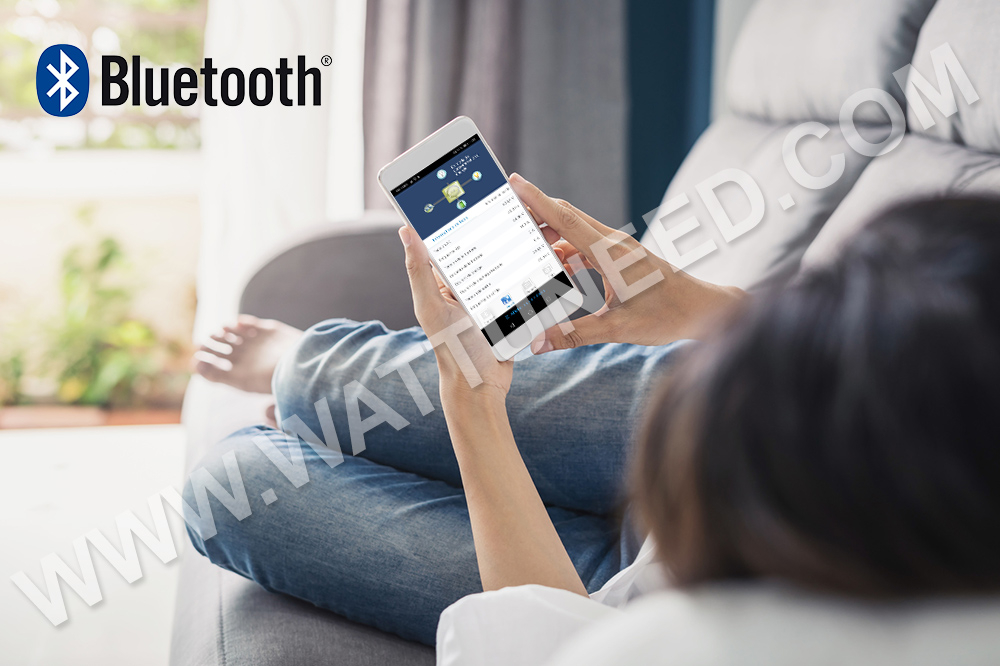 The EVO series has an integrated Bluetooth interface for mobile surveillance. It is easy to configure with a PC or a laptop with Bluetooth interface. This technology allows up to 6-7 m wireless communication in an open space. The watchpower application is available in the Google store.
Support USB On-the-Go function


The EVO II series supports the USB On-the-Go feature to facilitate loading/downloading data.
Ergonomic LCD operation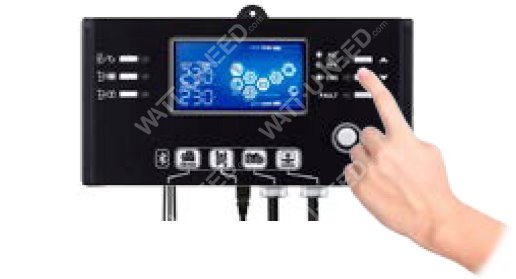 Users can easily set up or change the charge current, output and the preferred source of the source of the charger by using the control panel LCD for best performance of the inverter.
Projects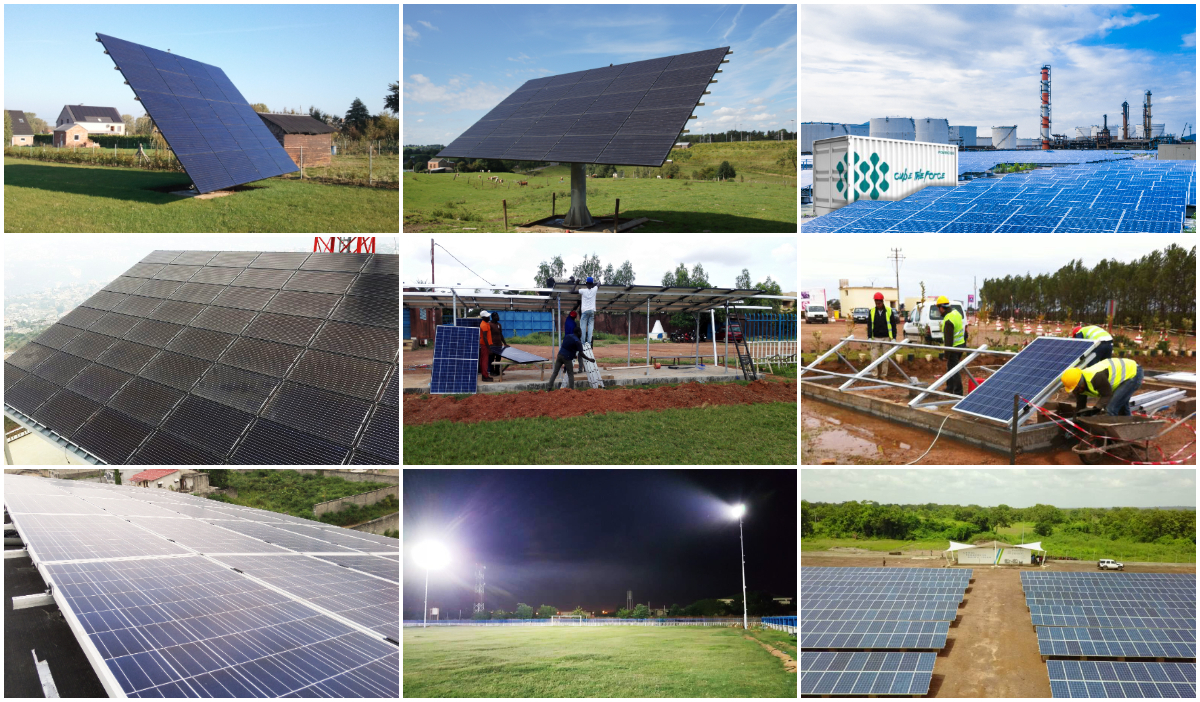 Map of our facilities