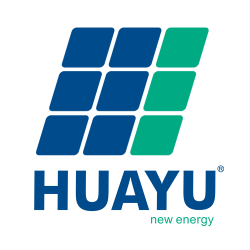 Huayu New Energy is a world-leading solar inverter manufacturer which focuses on highly safe & efficient MLPE(Module-level Power Electronics) & ESS(Energy Storage System)rooftop solar solutions.  
Deeply rooted in over 30 years of Power Electronics Technology from its parent company since the year of 1990, Huayu New Energy is one of the very few professional MLPE manufacturers worldwide which are able to provide full ranges of microinverters covering single-module(300/350/400/450/500W), dual-module(500/600/700/800/1000W) & quad-module(1200/1300/1600/1800/2000W) applications.   
Thanks to the great efforts of the Huayu ESS R&D team, Huayu hybrid inverters as well as AC-coupled retrofit storage inverters have been well accepted in the global solar market since its first launch 5 years ago and currently expands its scenario from residential rooftops to commercial rooftops(3/3.6/4/5/6/7.6/8/10/12kW).