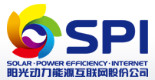 Solar Power, Inc. today announced its wholly owned subsidiary, SPI China (HK) Limited, has completed the acquisition of 80% of the outstanding capital stock of Solar Juice Pty Ltd ("Solar Juice"). The acquisition was previously announced on March 31, 2015.
A bipartisan deal on Australia's Renewable Energy Target (RET) was reached on May 18, 2015, and is poised to unlock the significant potential of renewable energy in Australia in the coming years. To deliver the 33,000 GWh revised target as provided by the RET deal will require approximately 6,000MW of new renewable energy capacity to be built by 2020. Australia has already approved renewable energy projects with an expected aggregate capacity of approximately 6,600MW, the majority being large-scale solar and wind projects.
"We are delighted to announce the closing of this deal with Solar Juice," said Xiaofeng Peng, Chairman of SPI. "The timing is particularly advantageous given the recent RET deal in Australia, which is expected to create more than $10 billion worth of investment in renewable energy projects over the coming years. We are confident that we have the strongest local platform and partner in Solar Juice to capitalize on this enormous market opportunity."