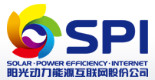 Solar Power, Inc. today announced that it has entered into a non-binding heads of terms with Global Renewable Construction Limited Group to acquire rights to develop 50MW of solar projects in the United Kingdom. According to the heads of terms, SPI intends to complete the construction and development of 50MW of solar PV projects in Wales and the Midlands, with completion for all the projects targeted between the third quarter of 2015 and the first quarter of 2016. SPI and Global Renewable will negotiate in good faith to enter into definitive agreements for each project.
Each of the projects is less than 5MW and expected to qualify for accreditation under the UK's Feed-in-Tariff (FiT) scheme or Renewables Obligation Certificates (ROCs) at rates of 1.3 ROCs/MWh, making them highly attractive to investors.
"Today's announcement marks another significant step forward in building SPI's leading presence in the UK, one of the most promising PV markets globally with highly attractive FiT and ROC 1.3 incentives," said Xiaofeng Peng, Chairman of SPI. "As our second recently announced agreement with a major UK developer, we are confident that our efforts to grow and diverstify SPI's global PV portfolio in the UK and Europe will continue to gain momentum."