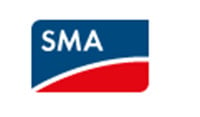 REC constructed and installed a 3.8MW solar power plant in Schongau. In addition to the EPC services, organization of necessary permits and due diligence, REC was also responsible for the plant's construction management, including the coordination of more than 250 construction workers at the plant's site. The project was completed and connected to the grid after only four weeks, ensuring eligibility for the June feed-in tariff (FiT). The plant is located alongside a railroad line and is funded by various private investors, each of whom own part of the land.

"We are very proud that we successfully completed the construction of this installation in such a short period," said Terje Pilskog, Senior Vice President Systems, REC. "It would not have been feasible without perfect project management and close cooperation between all parties involved."

In total, REC installed 16,560 REC Peak Energy Series solar panels producing 4.5 million kWh of clean, green energy each year and supplying enough electricity for 1,500 households. REC's high performing solar panels allow for optimal land use by providing higher yields. REC panels ranked first overall for energy yield in Photon Laboratory's 2011 Module Field Performance Test, producing six percent more energy than the test average.

"REC was one of the few suppliers whose panels reached 3.8MW on an area of 5.5 ha this was one of the deciding factors for choosing REC," added Tobias Mader, Solarpark Schongauer Norden UG & Co. KG. "Another aspect was the mix of good components and high quality which will pay off with excellent performance and a long lifetime." REC only used German manufacturers and suppliers such as Schletter (racks) or SMA (inverters) for the installation.

In Schependorf, the 11MW solar power plant covers an area of 28 ha on a former gravel plant and produces 10.8 million kWh of solar energy each year – enough to meet the average annual electricity needs of more than 3,600 households. REC finalized this project together with subcontractor Wattmanufactur. The project is owned by the company Osterhof with the participation of organic farmer Jess Jessen. "I am very happy with the successful realization of this large project together with REC," commented Jessen. "Solar is one of the best renewable energy sources and I look forward to investing in more solar power plants."

"Despite the recently announced decrease of feed-in tariffs in Germany, we believe that large scale solar power plants remain a profitable investment opportunity, because degression will slow down and grid parity will be achieved," added Terje Pilskog.