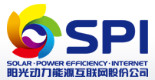 Solar Power, Inc. today announced that SPI, together with SPI China (HK) Limited, has entered into a stock purchase agreement with CECEP Solar Energy Hong Kong Co., Limited, a wholly owned subsidiary of CECEP, to acquire 4.3MW of photovoltaic projects in Italy.
Under the terms of the stock purchase agreement, SPI HK will acquire all of the outstanding capital stock of the holding companies wholly owned by CECEP HK that hold the Italian projects for an aggregate consideration of EUR 12,500,000, in the form of EUR 9,375,000 of SPI's shares of common stock and EUR 3,125,000 of cash.
Xiaofeng Peng, Chairman of SPI, stated, "We are delighted to announce this agreement with CECEP HK, which also marks the start of a significant strategic alliance with CECEP, a top Chinese state-owned energy conglomerate. Upon closing, this acquisition will bring significant European operating assets into SPI's globally diversified PV portfolio. SPI will continue to pursue additional strategic partnerships to drive growth for the benefit of our shareholders and partners."