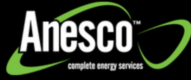 Oct. 24, 2013 - Trina Solar Limited announced today that it has entered into an agreement with Anesco to supply modules with a total generation capacity of 50MW for use in projects across the UK in Q3 and Q4 2013. This a continuation of a long-standing relationship between the two companies that has seen Trina Solar deliver over 90MW since the turn of the year, with 150MW being a target for the medium term.
Speaking about both companies' ambitions to expand the supplied volume to 150MW over the coming months, Trina Solar's UK Sales Manager Richard Rushin said: "When we first entered into this supply partnership late in 2012, we predicted that 2013 would be the year of the solar farm. While we have seen the UK solar PV industry gather genuine momentum across all market segments over the past year, large-scale systems are undoubtedly playing an increasingly important part in the country's developing renewable energy mix.
"With over 90MW already under its belt, our partnership with Anesco has gone from strength to strength, and we are looking forward to helping them towards further successes in the remainder of the year and beyond," he continued.
Having already completed several projects using Trina Solar modules, the team at Anesco was confident in the company's ability to deliver products and customer service, explained CEO Adrian Pike: "Our experience of working with Trina Solar on our pipeline of large scale projects has been hugely positive. The high efficiency and excellent performance of the modules in all conditions enables us to achieve greater installed capacity and design projects in ways that are sensitive to their surroundings."
"As a company, Anesco is continuing to achieve substantial growth across all markets, including solar, biomass, battery storage, lighting, and with our innovative ESCO model. We're delighted to have been acknowledged as a global player in energy efficiency and this success is in part down to the strong relationships we form with suppliers such as Trina Solar," Pike continued.
Rushin said: "We have been saying it for some time now, but it is clearer than ever before that cheap is no longer cheerful in the PV industry – the undertaking is a great leveler in terms of pricing for all Chinese manufacturers importing into Europe and now the differentiators are all about delivering quality in products and services, certainty of supply for installers and end users and offering expert guidance on purchasing safely. Trina Solar has always built its business on these principles, and the new market conditions will not change this approach. We are in a strong financial position, and continuing to grow fast, making us an attractive long-term partner for companies like Anesco."