Among of all GSL Battery models, there is one battery design get much attentions of clients from Europe and the US. That is GSL Energy Power Storage Brick LiFePO4 battery.
The very first power option for this model was 8.4kWh, while due to cell upgrading, GSL's product department improved both cell version and BMS. And now the battery power options are 5kWh and 10kWh.
Here is an installation picture from an US customer. There are actually two systems in his house, one is with 3pcs of GSL Power Storage Wall mounted batteries (CATL cells), and the other is a battery storage system which is composed of 8pcs of 8.4kWg h GSL Power Storage Brick lithium batteries, with a total power capacity up to 67.2kWh. These two systems have been working perfectly so far.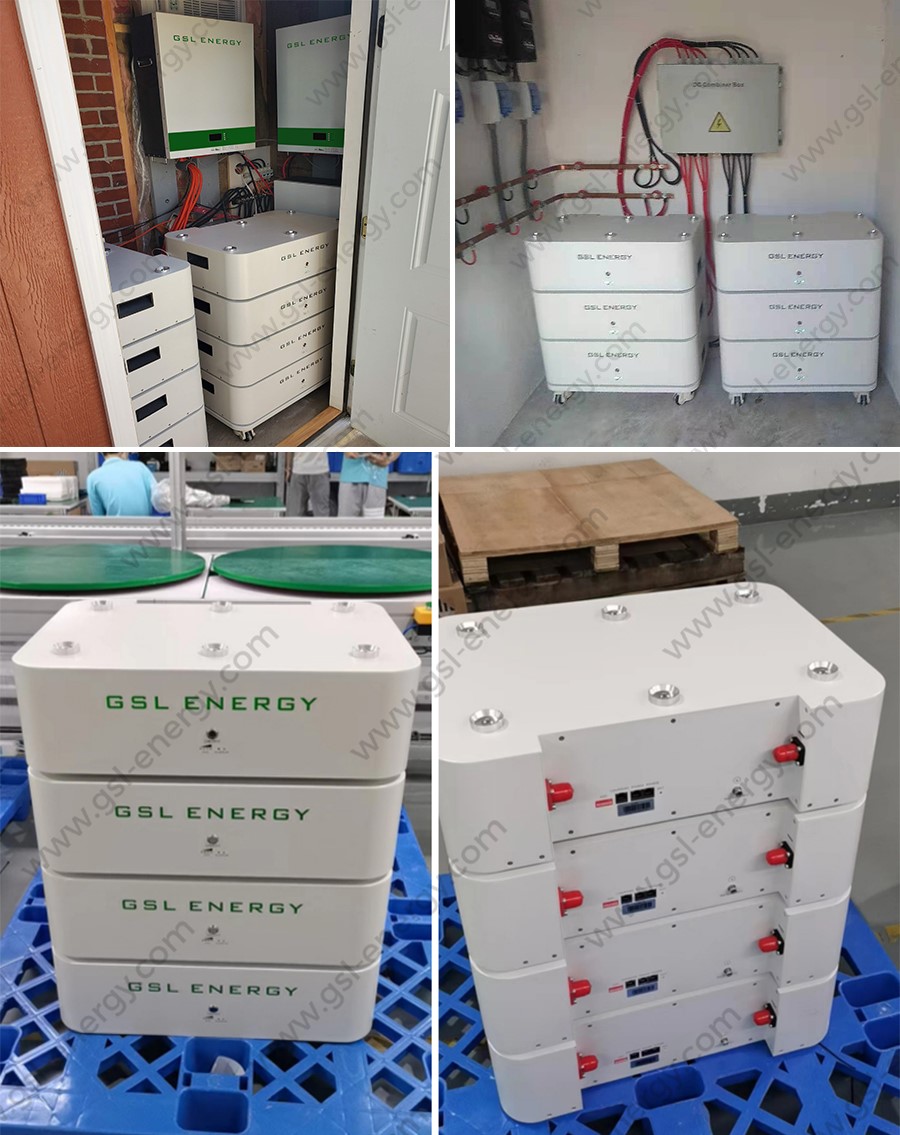 This GSL Power Storage Brick battery has same function as other batteries of GSL Energy. The only difference is that it's designed for floor stacking. Therefore, this is preferred by clients who do not have a solid wall to install the wall mounted batteries. This design also makes the storage power system more flexible. According to the description from GSL Energy, 4pcs of Power Storage Bricks can be stacked together in one set and the system can up to 16pcs in parallel connection.
As the below picture of installation shows, these batteries will also need cables to connect one by one. And it's recommended by GSL Energy engineer that an DC Combiner box should be used for battery parallel connection.
GSL 5Kwh Power Storage Brick version is also getting more and more popular because of its small dimension. Below picture is taken from GSL Energy production line. This is a sample battery for an Italian customer. Performance testing are all good. Since this battery will be installed in a project on ship, GSL engineers will also do vibration testing before delivering.
GSL Energy believes that this Power Storage Brick battery will be well known and used by more and more users from the world in the future. And GSL Energy will keep promoting and in the meaning time as well as improving this battery model.