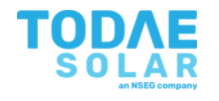 Sunseap Group has acquired a minority stake in Todae Solar. The strategic partnership will provide further growth opportunities for both companies to deliver larger and more complex projects in Australia.
Mr Lawrence Wu, Co-Founder and President of Sunseap Group, said: "This is Sunseap's first investment in Australia's commercial solar market and we are excited to enter into this partnership with Todae Solar, a leading player in the industry. We believe that this is a timely move as the outlook for solar photovoltaics in Australia is bullish and the market is growing fast. Through this partnership, we will be able to tap Todae Solar's extensive network of commercial clients to build a solar portfolio in the country."
Mr Danin Kahn, CEO of Todae Solar, said: "We are delighted to work with Sunseap, a leading solar energy company in the Asia Pacific Region. This collaboration will create synergies for both companies and improve the robustness of our businesses. We will use this opportunity to further enhance our position as Australia's leading commercial installer as we build and strengthen our brand, and accelerate our growth. This partnership will also help expand our reach in Australia through Sunseap's Asian clients operating in Australia."
Mr Kahn added that despite the synergies of working together, Sunseap's investment will not affect business as usual operations including existing (or future) partners or suppliers.
Mr Claude Von Arx, Director of Sunseap's Australian Operations, said: "We are incredibly excited about the opportunities this new partnership will bring for both firms, and importantly, to our regional customer base in 2019 and beyond. The strategic alignment, and the subsequent complimentary synergies throughout the teams, present a genuine opportunity to consolidate our respective positions in the marketplace."