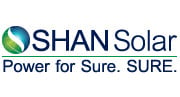 Shan Solar plans to establish a 50MW solar park near Hyderabad. Its Chairman and Managing Director Suryaprakash Singapur, and Chief Marketing Officer Rajesh Rangarajan said on Tuesday that the company had identified 250 acres for the purpose. The total investment expected at the park was nearly Rs.500 crore.

Shan Solar would create the common infrastructure and evacuation facilities. It would also install solar panels for the investors. The project was expected to be completed in a year.

Acquisition of land and evacuation permission for the power generated were two important factors for solar projects. "We feel we have better opportunity in the private captive space," said Mr. Singapur. The company was, hence, looking at a 100MW grid-connected solar project on similar mechanism in Tamil Nadu. The area needed would depend on the capacity of the project. It was looking for about 500 acres near a sub-station.

Shan Solar is also entering the roof-top solar segment. It will come out with solar panels of 100kW or above capacity for installation on roof-tops of industries. It has a manufacturing plant at the Sri City Special Economic Zone in Andhra Pradesh with an annual production capacity of 30MW. The company expects a turnover of Rs.350 crore this year (2012-13).