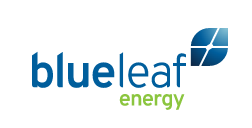 23 January 2013 – Despite the ongoing difficult economic and political situation in Greece, Conergy has completed three further solar parks with an output of 1.5 megawatts for two solar companies, Diasindesi SA and Photovoltaika Karditsa Ltd. Conergy acted as main contractor for the first two solar parks in Livadia in the province of Viotia, each of which has a capacity of 500 kilowatts. The system supplier handled the planning and engineering, the supply of the system components and construction of both power plants on an area of around 120,000 square metres. For the third 500 kilowatt solar park in Karditsa, Conergy supplied the solar components.

Over 6,200 Conergy modules of the "P Series" started producing 2.2 million kilowatt hours of clean electricity per year, which are fed into the grid by 51 inverters. The installations supply electricity to over 560 households, while at the same time avoiding the production of more than 1,100 tonnes of harmful CO2 emissions per year, corresponding to the emissions of almost 360 cars.

"The economic situation in Greece is still very difficult", says Dr. Stefanos Melissopoulos, Managing Director of Conergy Greece. "However, in 2012 we have proven that we can act very successfully in the Greek market, working closely with our strong network of partners. By doing so, we can still get things moving, even in these tough times. A solar power plant is one of the safest investments in our country, and combined with the growing importance of environmental issues, we feel we can be optimistic about the future of our industry."

Nikolaos Elenis and Nikolaos Dimosthenous, President and Managing Director of Diasindesi SA and Photovoltaika Karditsa Ltd., add: "We decided to work with Conergy because of their many years of experience, their reliability and the proven high quality of their products and services. These are the basic requirements for a successful solar project and for a safe, sustainable investment in our country."