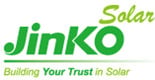 JinkoSolar Holding Co., Ltd. announced that it has supplied 275.4MWdc of modules to Green Light Contractors Pty Ltd for use in the Bungala Solar Farm near Port Augusta, South Australia.
"Bungala Solar Farm is nowadays a reference in the Australian solar scene. Green Light Contractors is really proud of being entrusted with the engineering, procurement and construction of this important milestone for the renewable energies in South Australia" said Pedro Fernandez, Green Light Contractors Projects Responsible for Australia. "Working closely with JinkoSolar in the supply of PV modules is for sure one of the keys of the good results that this Project may achieve."
"We are pleased to work with Green Light Contractors on this remarkable project in South Australia," commented Mr. Gener Miao, Vice President Global Sales and Marketing of JinkoSolar. "The Australian market is growing rapidly. We are working closely with local developers to build sustainable partnerships where they will be able to maximize their return on their investment from the superior performance of JinkoSolar's products."