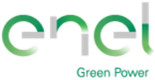 Enel, through its renewable subsidiary Enel Green Power Colombia, is building the 86.2MW El Paso solar power plant.
"The construction of El Paso is a key milestone in the development of the Enel Group's renewable footprint in Colombia and it also marks an important step towards the diversification of the country's generation mix, showcasing what renewables are capable of," said Antonio Cammisecra, Head of Enel Green Power. "We are leveraging on our expertise to build Colombia's first large-scale solar power plant to have a centralised energy dispatch, which means having a daily commitment to deliver power to the grid, like any other large-scale conventional power plant. Colombia presents interesting growth opportunities for Enel Green Power as it is blessed by a wealth of renewable resources, and this is why we are committed to develop a diversified portfolio of solar and wind projects in the country."
Enel will be investing approximately 70 million US dollars in the construction of El Paso, which is expected to start operation in the second half of 2018. The solar facility will be composed of around 250,000 solar panels and once fully operational will be able to produce 176GWh per year. The plant will be connected to the National Power Transmission System through the El Paso Substation.