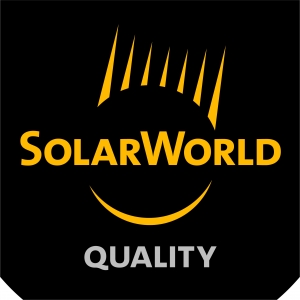 SunPower and SolarWorld Americas announcing SunPower's agreement to acquire 100 percent of the Hillsboro, Oregon-based SolarWorld Americas.
"We are thrilled to announce this agreement to acquire SolarWorld Americas, one of the most respected manufacturers of high-quality solar panels for more than 40 years," said Tom Werner, SunPower CEO and chairman of the board. "The time is right for SunPower to invest in U.S. manufacturing, and SolarWorld Americas provides a great platform for us to implement our advanced P-Series solar panel manufacturing technology right here in our home market. P-Series technology was invented and perfected in Silicon Valley, and will now be built in SolarWorld Americas' factory, helping to reshape solar manufacturing in America."
"SunPower is the solar industry technology leader," said Jürgen Stein, CEO of SolarWorld Americas. "We are delighted that SunPower has agreed to inject fresh capital and their industry leading P-Series technology into SolarWorld Americas operations here in Hillsboro. Our hundreds of long-time employees are excited to be part of this next chapter in SolarWorld Americas' long history. We are thrilled about this acquisition as it means quite simply, that our company can look forward to redoubled strength as it continues to innovate and expand into the future. This outcome is ideal for SolarWorld Americas and its employees."