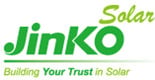 JinkoSolar Holding Co., Ltd. announced that it supplied polycrystalline photovoltaic panels to the solar power plant in Armenia.
"Talin-1 is at the moment the largest solar power plant in Armenia and can cover the energy demands of almost 400 families. With this we launch a procession of massive solar power plants in Armenia." the General Director of Arpi Solar company Mr. Hayk Chobanyan said, "We will start working on another larger power plant of 55MW capacity in Masrik (Gegharkunik region) very soon. Such interest in solar energy can significantly improve the Armenian energy sector."
"Talin-1 sets new standards in solar energy sphere in Armenia," Deputy Minister of Energy Infrastructures and Natural Resources Mr. Harutyunyan mentioned, "The engineering activities were delivered in 20 days, which is a very short period for implementation of such initiatives according to international standards and which also proves the competence of the project construction company."
Arda Kristaporyan, Country Manager for JinkoSolar, commented, "We're pleased to have contributed to the realization of this milestone project for Armenia. Our Eagle solar panels have already been successfully implemented in large-scale projects all over the world and they will secure the highest energy yields in the years to come. We will keep working closely with Arpi Solar to fulfill our shared target of creating a solar future in Armenia."
Artun Istepan Sabciyan, Divison Manager for Staubli Electrical Connector Systems (formerly Multi-Contact) Turkey, commented: "We are happy to share the honor of being able to contribute to this project and working closely together with Arpi Solar. This will be a milestone in Armenia reflecting the power of the sun. Our original MC4 connectors and DC solar cables have already been successfully implemented in 1MW Talin project. We will uphold a strong partnership with Arpi Solar to fulfill the roadmap and to advance Armenia's photovoltaic industry."