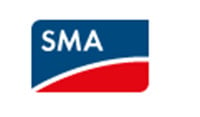 SMA Solar Technology AG is furthering its support of the Latin American solar market with a new PV subsidiary in Brazil. SMA Brazil conducts all sales, project planning, service and technical training for the entire country, with the support of regional subsidiary SMA South America, located in Chile.
"SMA expects a strong growth in solar installations in Brazil in the coming years. With our new subsidiary in Itopeva/Sao Paulo we will support our domestic and international customers to benefit from the market development. SMA's industry-leading solutions for all applications and system sizes will help catapult Brazil into a top solar market," explained SMA Chief Executive Officer Pierre-Pascal Urbon.
"While SMA Brazil will focus on all PV market segments, the most relevant one currently—in terms of size and potential—is utility-scale. It continues to attract international developers, which in turn helps develop the PV supply chain while spurring the growth of distributed generation in Brazil," said Daniel Rosende, managing director of SMA South America. "We are already supplying SMA solutions for every PV market segment in Brazil and participating in major utility-scale projects locally."